In a combined event with the Lord Mayor of Bristol and the Royal Academy of Culinary Arts, our good friends, the Arthroplasty for Arthritis Charity hosted a grand banquet at the Bristol Harbour hotel.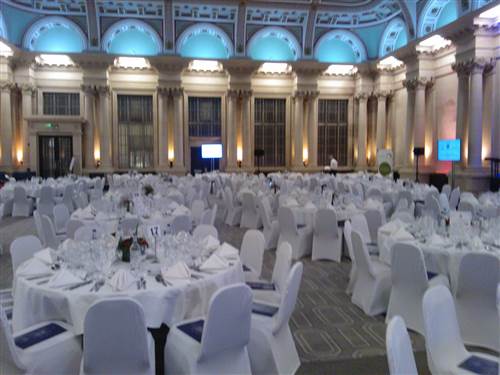 A truly fabulous event, with over 300 guests, including many local and national dignitaries! Eight courses, prepared by some of the country's top chefs and themed on a History of Food across the 800 years of the role of Lord Mayor of Bristol.
The courses were interspersed with informative speeches regarding the works of the two host charities and, from Brian Turner and Raymond Blanc OBE a highly enthusiastic review of the menu, accompanied by a moving tribute to the late Mr Roy Ackerman CBE.
A particular highlight was the speech by Mr Wayne Sleep OBE, who, whilst drawing the raffle winning ticket, proclaimed the work of the arthroplasty charity and the life changing benefits of hip replacement operations.