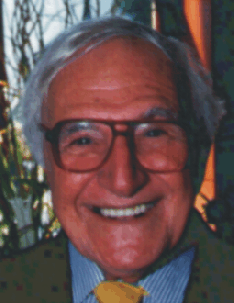 2007-02-23
It is with great sadness that we learn of the death of Professor Neville Butler. Professor Butler was an inspiration to those who knew him, as well as a truly respected expert in his field. More than that, he was a gentleman of the old order.
"No doubt many people greater than myself will write about the passing of Neville. We met with Neville three of four times a year, and it was always a pleasure. Neville was a walking encyclopedia on child and social matters, together with sport, local history, national history, ... He wasn't so good with computers though! I will miss him". Chis Dockree
Our thoughts go out to his family and MANY friends.