With Email Campaign Manager you can send out your emails on mass to your mailing lists.
What features do we provide in our campaign manager?
• Send emails on mass to your mailing lists.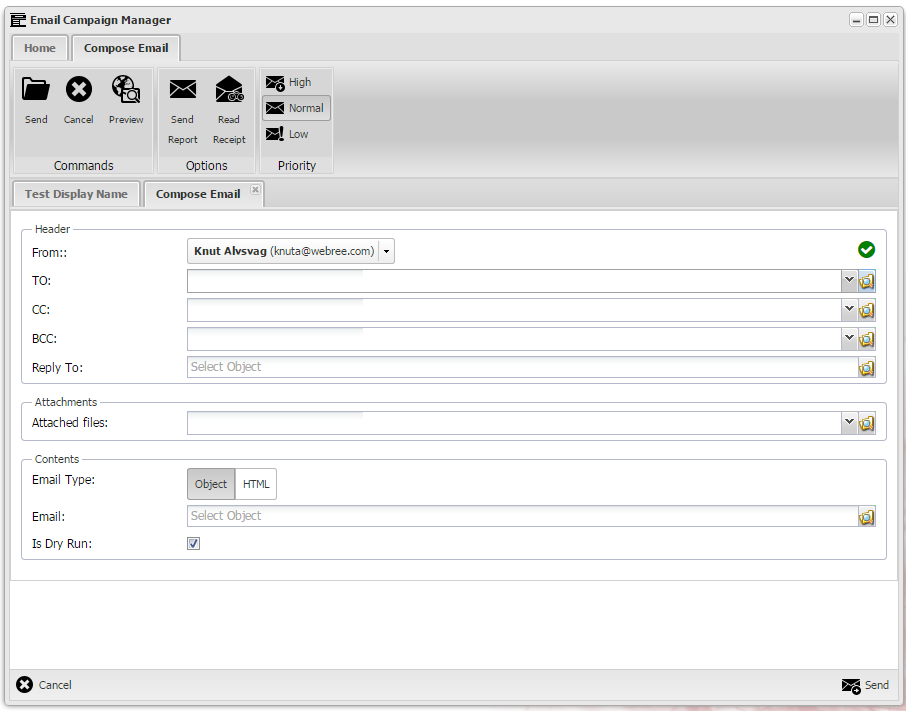 • Queue batches of emails.
• Use email templates to send emails to large groups of recipients, dynamically customising them for each one.
• Write a one-off HTML or Text email to all your recipients in a mailing list.
• Add attachments to the emails with a max size limit to reduce server load.
• Test run the batch to see if everything is going to work. It also allows you to see which, if any, attachments have failed to add due to file size or incorrect paths.
• Allow recipients to easily manage their mailing list subscriptions from a link in the email to your site.
• Send to multiple mailing lists, groups and contacts all in one run.
• Receive send feedback on which emails succeeded and which of your contacts have valid email addresses. This allows for easier management of your mailing list contacts.
• Send from any of your linked email addresses or company addresses (donotreply@example.com/sales@example.com) that are set up and linked to your account.
What is coming in the near future?
• Email Bounce Processing will soon allow the system you process any failed emails due to unknown addresses or full mailboxes.
• Full Send Reports are due to allow you to get a full report on the success on the emails so far. This will be updated as users open and interact with the email.
• Email Statistics will give you a detailed overview of the success of your email campaign.