Best Bar None - Portsmouth
Portsmouth has been in the news for the wrong reasons recently. In order to address this Portsmouth Council has been working on a "Safer Portsmouth Partnership" program. One aspect of this develops on the experience of over 90 other cities / locations with the Best Bar None scheme.
Last night comprised the 2010 awards ceremony for;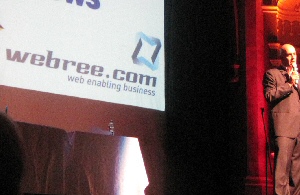 Webree are deighted to be supporting Best Bar None, with the developement and support of the website. Last night we were delighted to attend the awards and look forward to many peaceful pints in the winners bar!