Forty years ago, sitting in a traffic jam, traveling to work, I was challenged by just how much human life and natural resources were being spent doing this.
Thirty years ago I was angered by just how much human life and natural resources were then being spent travelling to work.
And then, Twenty years ago, I was inspired to think that web technologies would dramatically address this problem, with home working, virtual meetings, distance learning etc.
Ten years ago I was determined to believe it was only a matter of time that these benefits would accrue.
Today, I am encouraged by the signs of change to our daily working practices and the gradual take-up of Home Working.
People who are being allowed to change to "Home Working" contribute very significantly to carbon emission reductions, in a way that many find improves their lives as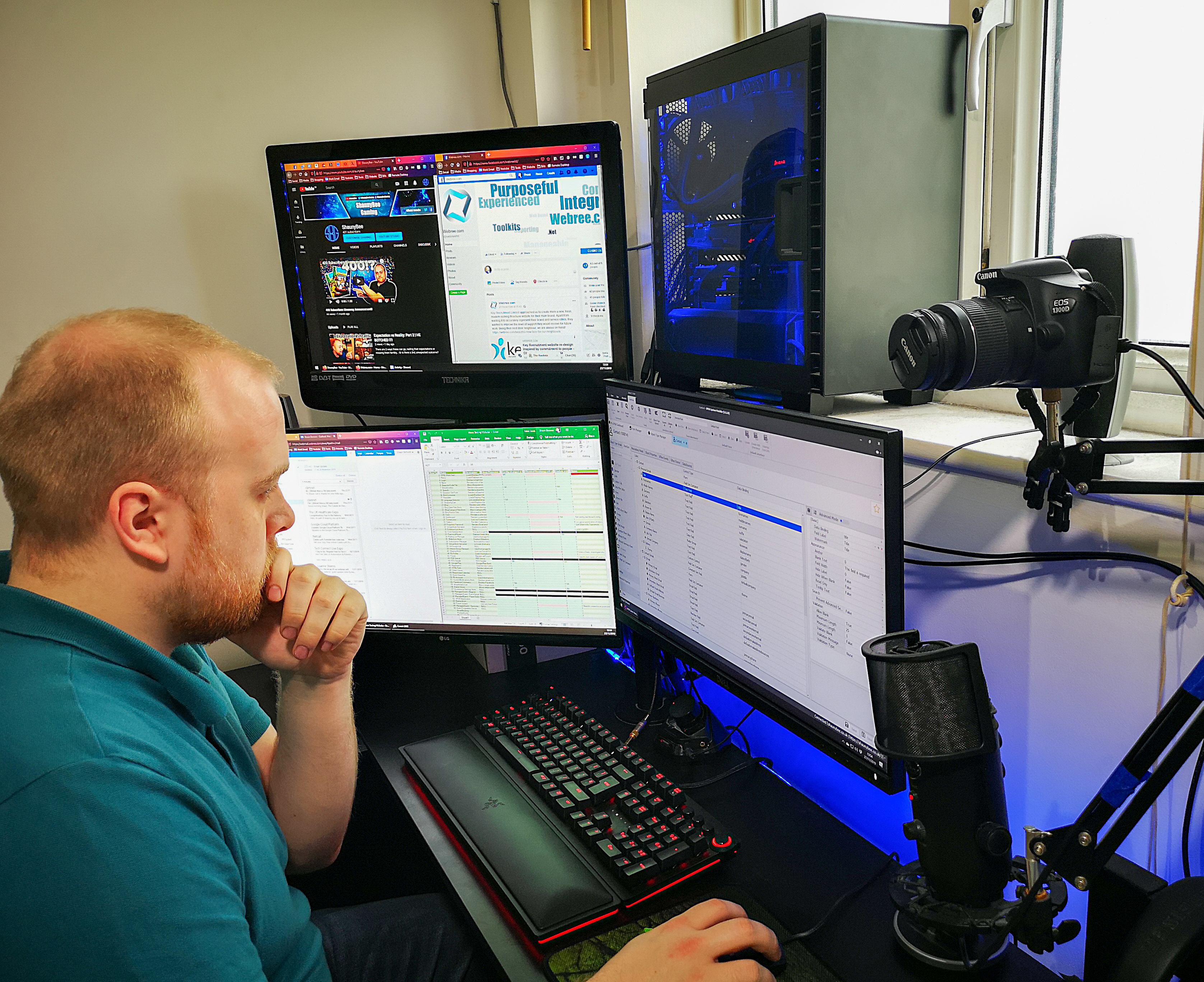 well!
In our Company we now have approximately half our working hours spent at home. Car Journeys to our office are similarly halved. We are doing our bit!
More than that, the systems we provide, offer the potential for our clients to work in an office-less manner. Some of them do! For example, John Clayton (Universal Volunteer Network) tells us "Our team all live in different towns / cities. We mostly meet via Skype and then work on our aspects of UVN from home. We occasionally meet to socialise – and usually combine that with creative thinking, inspiration and team planning. We work when and where we want to, to achieve the goals we agree between ourselves".
In the run up to the UK 2019 national elections, we hear yet more political platitudes and eco-revolutionary nonsense, which completely distracts from the currently available and practical improvements we can achieve today. WORK FROM HOME! On reflection, we can nearly all see that this is the better way to live and work. Yes, we have to think about a work space at our home and how we motivate ourselves to "get on with it" – and how to avoid the biscuit barrel! It's a big change to the regular commute. But it is the right way to do things, certainly from a globally aware stand point.
Learn about Home Working and online services here.