2016 has gone by far too quickly, and it has been very eventful for Webree! The start of the year saw the jump from X4 to X5, and now we're looking at the opportunity of reselling XPOR in 2017.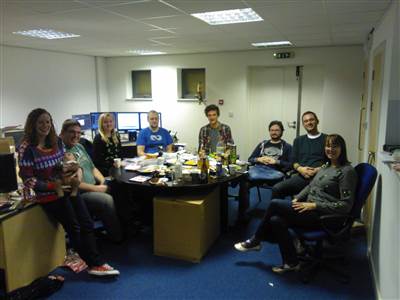 We've worked on some interesting projects over the year and have loads more on the horizon for 2017.
A quick note - the usual team will not be in office to answer queries from 24th December - 2nd January. However you can still phone this number, 02393 233125, and get through to someone if the matter is urgent.
We wish all of our clients and associates a very Merry Christmas and a great start to 2017!

Photo to the right of our 2016 Christmas get together - excluding our Managing Director Chris, but including the newest member - Baby Jude!