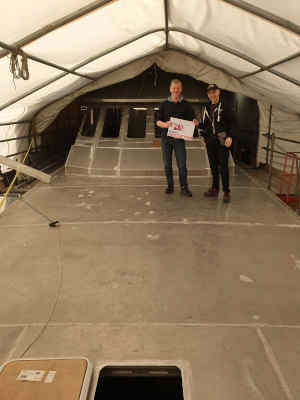 Team Britannia is a multi-million pound British enterprise, led by ocean adventurer Alan Priddy, to capture the much coveted UIM world record for circumnavigation of the globe by power boat. This record, currently held by New Zealander Pete Bethune at 60 days 23 hours 49 minutes, will be broken by Team Britannia and their boat "Exclalibur", the fastest and most fuel-efficient wave-slicing powerboat ever built.
This weekend Team Britannia held an open day, when they announced a fantastic opportunity for followers of the team to partake in an actual leg of the record bid. Runner up prizes are also available for people to experience the boat during trials.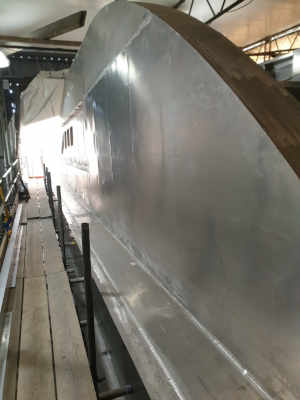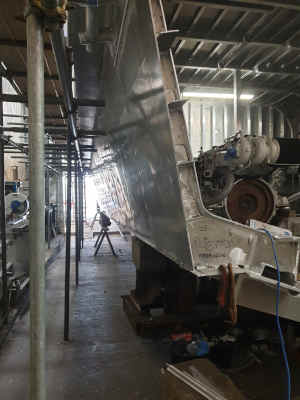 As part of the entry, entrants also receive 25 shares in the Clean Fuel ltd company. Clive approached Webree to see if it was possible for XPOR to make the share certificates, to reduce the amount of admin work required.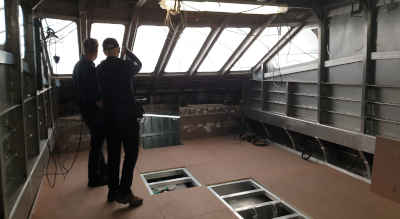 The system automatically creates the share certificate when the users' order is completed, and the user is then able to view and download their own share certificate immediately after.
"Webree started working with Team Britannia 4 years ago, at the commencement of the project. With our heads stuck in computer monitors, we rarely see the outside world! So it was amazing to actually see the boat and to be able to walk around/inside/on-top of it! It gives you a sense of the scale of the project And talking with the Team Britannia crew, highlights the determination and resilience of everybody involved. It is the quintessential British maritime spirit, rising to the challenge, personal determination and resilience that has got Team Britannia to this point. Get involved, it's infectious!"
To learn more about the Prize Competition go to Team Britannia's XPOR Website.
The Webree team have been working closely with Clive Tully and Team Britannia throughout March to create the online Prize Competition system. The site was secured, eCommerce configured, together with automated email management.