Friday 25th saw the Webree team come into work all dressed as different characters from the Harry Potter films!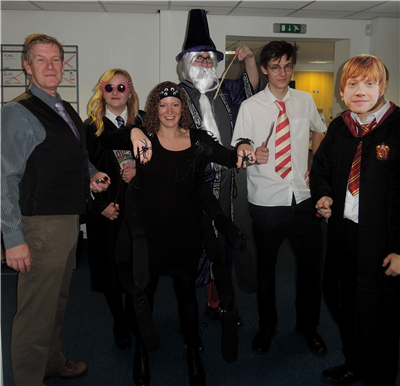 As soon as Lessons were over, we retired to the Great Hall and had a great time with nibbles, tipples, potions and charms.
Later, things got very intense in the quiz war between 'Dumbledore's Army' and 'The Deatheaters', with our competitive sides really showing!
Eventually we headed out to the pub for a few more butterbeers, some smiles and some strange looks from local muggles.
A great time was had by all, here is to the next one!
(in case you are wondering - Left to right Arthur Weasley, Luna Lovegood, Aragog, Dumbledore, Harry and Ron). The rest of the cast are beneath the invisibility cloak!!